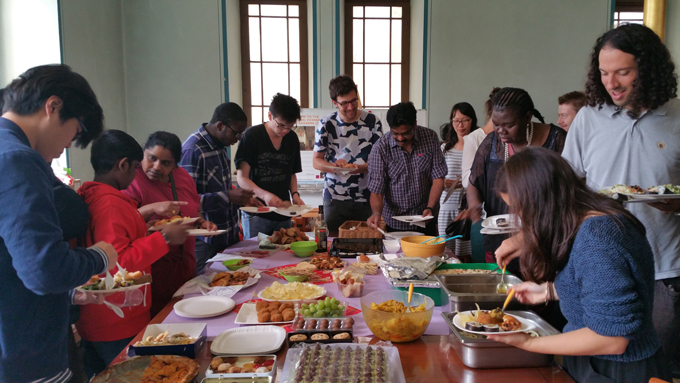 As Christians, we are Evangelicals, "people of good news". We want to live and share this timeless Good News, the Gospel of Jesus Christ. We define ourselves in the way we relate to God, to each other, to the global church and those around us.
 
Doctrine – what we believe
God's Word as recorded in the Bible is the highest authority for what we believe.
The person of Jesus, his life, death on the cross and resurrection is central to our faith.
Those who trust in Jesus as personal Saviour receive God's free gift of salvation.
Worship – how we relate to God
"Giving worth to God" is an attitude that includes all areas of our lives.
We come to church to meet with God and to get to know him better
We do this through song, prayer and the preaching of the Word.
Fellowship – how we relate to each other
We are a church family that includes members of all ages
We encourage participation of all generations
We meet not only for the service, but share meals and our lives with each other.
Connectedness – how we relate to the Universal Church
The IECL is an independent church
We come from many nations and from a variety of church traditions.
Thus we are naturally connected to the global Church; but also through our members' involvement in ministries and through prayer. 
Reaching out – how we relate to those around us
Through personal relationships we encourage non-Christians to trust Jesus
We support and promote holistic mission work.
We encourage artistic expression and civic engagement