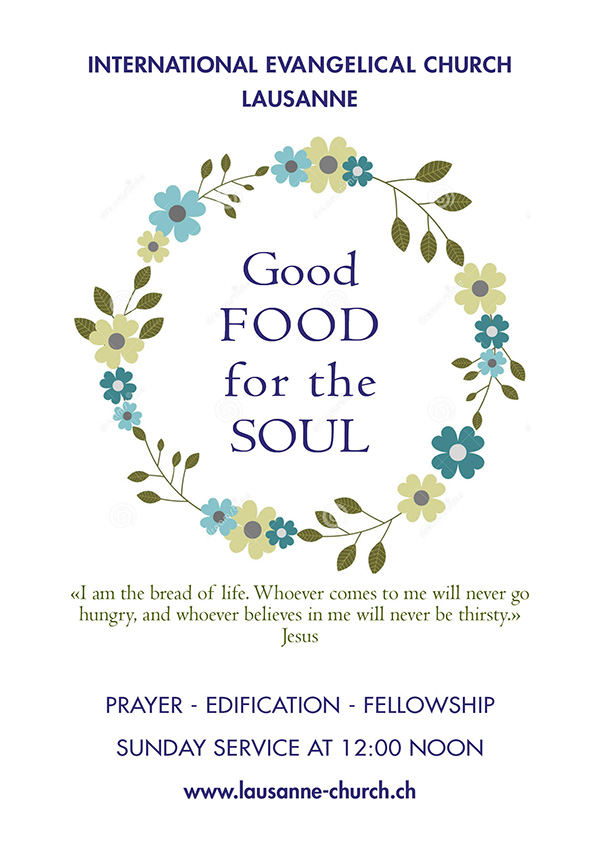 Welcome to the IECL website. Take a tour and we hope to see you soon during our regular Sunday service.
The "Bring & Share" aperitif after the service takes place every 1st Sunday of the month. A great time for fellowship and get to know each other. Bring along a contribution of food – simple but delicious! – and enough to share.
Church@Zoom online service is happening on the last Sunday of the month during October 2023 to March 2024.
The Friday Home Group meets twice a month in Epalinges or Belmont (normally on the first and third Friday of the month). Next meeting December 8th
SAVE THE DATE | CHRISTMAS CELEBRATION will take place on Saturday December 16, from 4 to 8pm. The venue will be like in previous year at Stadtmission Echandens.

SAVE THE DATE | Fondue in Bretonnières on December 31st.



NO SERVICE AT THE CHAPEL ON DECEMBER 17, 24 AND 31.
Please check the Program by clicking on the link below.
Thank you for your contribution to support our ministry partners and those among us who are in need.