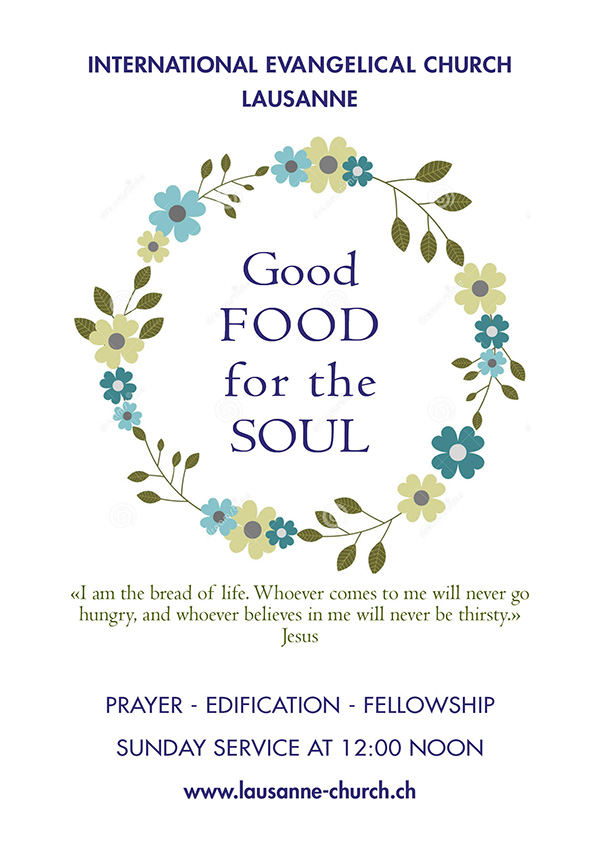 Welcome to the IECL website. Take a tour and we hope to see you soon during our regular service or online.
We mostly meet in person at the Chapel. There is one online service over Zoom on the last Sunday of the month during the winter season from November to March. The time is from 6 to 7.15 pm.
The "Bring & Share" aperitif after the service takes place every 1st Sunday of the month. A great time for fellowship and get to know each other. Bring along a contribution of food – simple but delicious! – and enough to share.
Christmas celebration will take place on Saturday, December 17 from 4 to 8pm in the Stadtmission Echandens. The "Eglise Ouvertes" Renens is joining us on this occasion.
Please check the Program by clicking on the link below.
Our Christmas celebration with a delicious dinner is taking place on December 17 at the Stadtmission Echandens. Don't miss it.