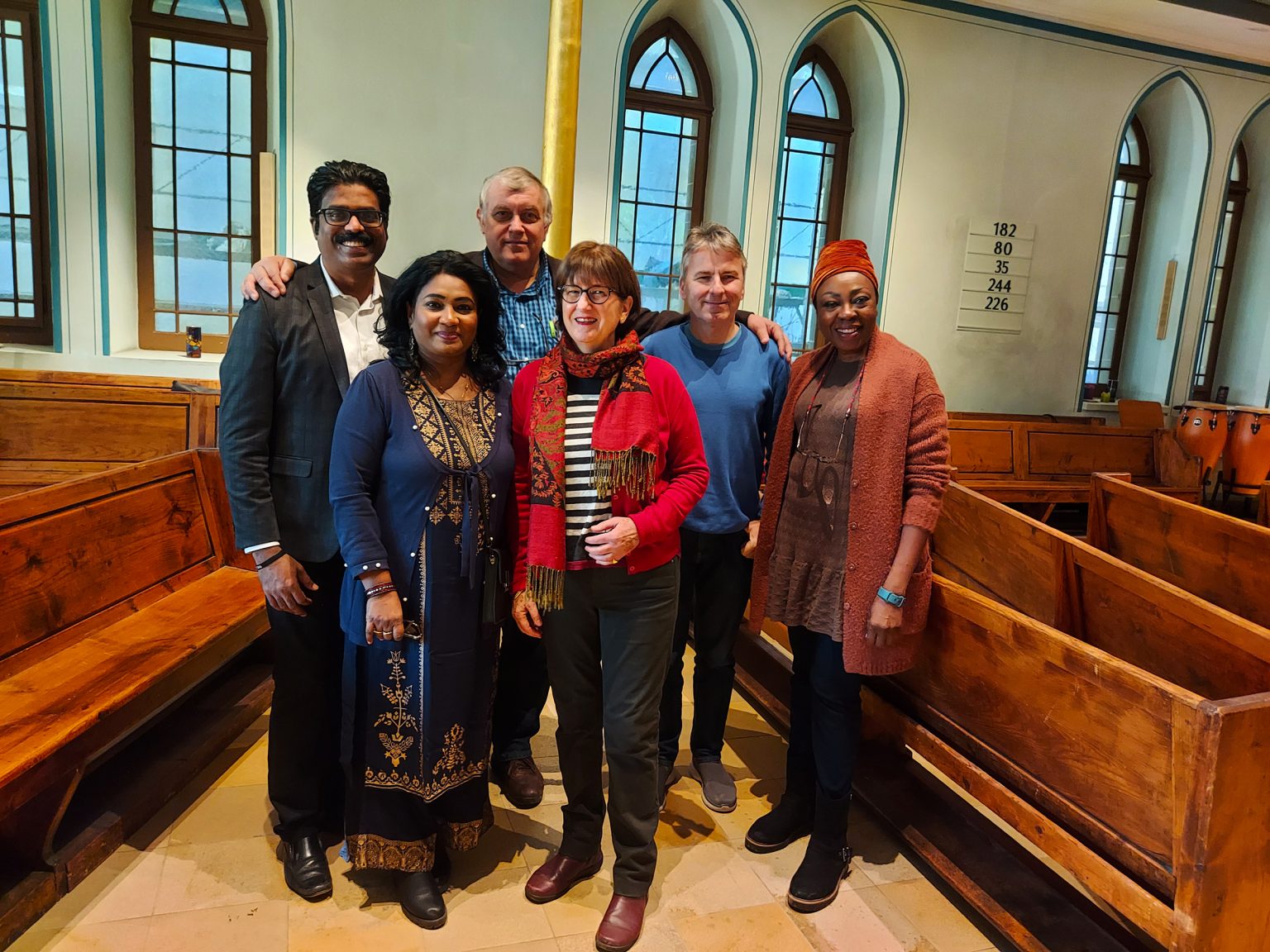 The IECL has a diverse Leadership Team (LT) consisting of men and women with a variety of cultural and church backgrounds as well as occupations. The two pastors form together with the two elders the Pastoral Committee (PC).
Right now the LT consists of five members, all elders and deacons, who have served at the IECL for a good number of years. They meet about every two weeks to discuss practical matters and to pray for the needs of the congregation.
The Pastoral Committee (PC) consists of the Pastors Ellis Potter and Benjamin Moses and the two elders. They meet quarterly to discuss the strategic orientation and the teaching. As a result the pastors are free of the regular organisational tasks to focus on their role as teachers and counselors.
All members of the LT or PC have an intercultural background. Many nations are represented in this small LT alone!
Caption:
(left to right)
Benjamin Moses (India, Switzerland),
Jessy Benjamin (India, Switzerland), Thomas Recher (Switzerland, USA),
Denise Paillard (Switzerland, South Africa),
David Amstutz (Switzerland, Malaysia),
Bunmi Omuku (Nigeria, Switzerland)