The International Evangelical Church of Lausanne (IECL)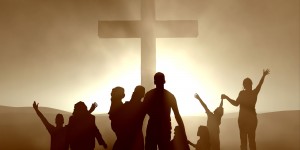 The IECL is an interdenominational City Church – a small microcosm of the worldwide Body of Christ.
Whether you are a visitor in Lausanne or looking for a church to attend regularly, we welcome you at the IECL. Join us for our Sunday morning worship or for any of our weekly meetings.
We meet at 12:00 noon every Sunday for our worship service at Place de la Riponne 7, Lausanne, in the premises of the Methodist Church.
The IECL was founded in 1974 as an evangelical and interdenominational church, serving the international english-speaking community in and around Lausanne. Today Christians from over 20 nationalities and from all continents worship at the IECL. As a church, we wish to consider ourselves as Bible-based, Christ-centered and Spirit-led. Our desire is to glorify God, to grow and to mature together as Christians.
We look forward to meeting you!