Children's Ministry at IECL
If you are a family with children, planning to attend our service, we have the following to offer you.
Nursery – (0-5 years)
You may leave your kids right at the beginning of the service in the daycare (usually in a room adjacent to the worship hall in the building where we meet) where they will be taken care of. They play or have activities like drawing or listening to a story. In this way the parents can hear the sermon in a more relaxed way while your kids enjoy their part of church-going!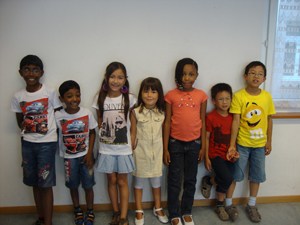 Sunday School – (5-11 years)
Your kids will stay with you for the first part of the service to worship with songs. Then will leave the service for Sunday School by first gathering with other kids outside the chapel. Then the Sunday school teacher will take the kids to the classroom in the building next door. In the Sunday school, the kids will learn songs, listen to Bible stories  and do related activities. They are also encouraged to reflect and share about practical application of what they have heard and learnt in their daily walk. For teaching resource, we follow the GO TEACH material as it offers a comprehensive program to cover all the major people, events and doctrines in the Bible, and to present the same topic in a varied and interesting manner to kids across various age groups. We follow the group: Beginners (­5-6yr), Primaries (7-8yr) and Juniors (9-11yr). Some of these might overlap depending on the ability of the kid to understand and perform the activities.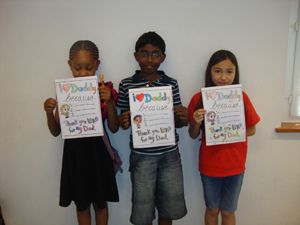 On special occasions like Christmas and Easter, we do some special events with the children e.g. drama, singing etc.
So, if you have planned to attend IECL the coming Sunday, we are looking forward to having your precious child with us in the Sunday School, to have fun in learning a bit more about the Bible and to go back home cheerfully!
Jessy Benjamin, Children ministry coordinator